Single Element Straight Beam (Cartridge Type)
The point of this ultrasonic probe / ultrasonic transducer is cartridge type, so element size and frequency is possible to change for a use.
The detecting surface of this probe / transducer is very flexible and fits to uneven surface, it is possible for stable inspection and measuring. From the curved surface, high sensitive detection and measurement is available by this transducer.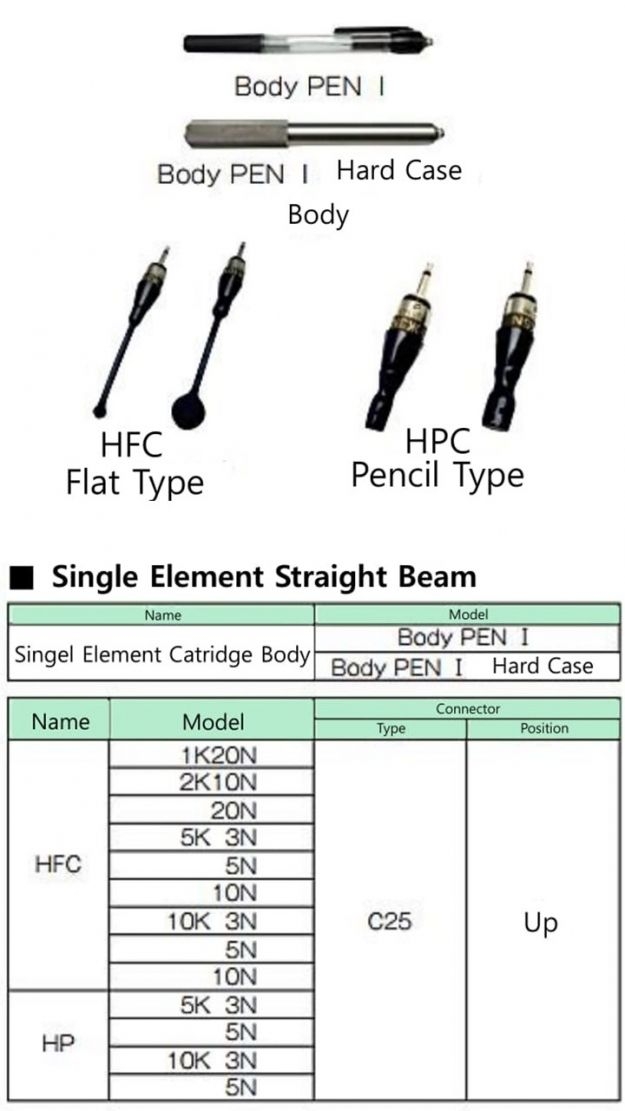 ※We offer customized products based on customer's needs, please contact us.